Art and Plankton: Educational Program for School Students
The educational program "Plankton in Marine Ecology and Art" was presented within the frame of the exhibition "Plankton: Wonders of Life". The program was attended by Elementary and High school students at the Gounaropoulos Museum, Athens and at the Archaeological Museum of Patras, Greece.
Program design & Implementation: N. Fragopoulou, fmr.Assistant Professor, Dept. of Biology, University of Patras
Participating
artists Ιoanna Αssani, Κatia Varvaki, Yannis Gavalas, Demosthenes Davvetas, Yiannis Dimitrakis, Vassilis Κarakatsanis, Τheofilos Katsipanos, Μaria Κelaidi, Αggelika Κorovessi, Νikos Lagos, Christos Lazarakis, Athina Latinopoulou, Αggeliki Loi, Dimitra Μaltabe, Irini Μatsouki, Eleni Μichalakopoulou, Αntonia Papatzanaki, Helene Pavlopoulou, Vangelis Rinas, Helene Sidiropoulou, Dimitra Skandali, Panagiotis Τanimanides, Αntonis Τriantafillou, Giorgos Τsakiris, Iotoff
Curator-project management: Dr. Nina Fragopoulou, Marine Biologist
In collaboration with Athina Latinopoulou, Artist & Dionissia Giakoumi, Art Historian
Gounaropoulos Museum, Athens, Greece: 18/4 – 16/6/2018
Archaeological Museum of Patras, Greece: 14/12/2018 – 10/2/2019
The exhibition is under the auspices of the Hellenic Center of Marine Research (HCMR) and the University of Patras.
Electronic copy: the catalogue of the exhibition is available for download, without charge, from the site of Marine Ecology Research Group of Patras University: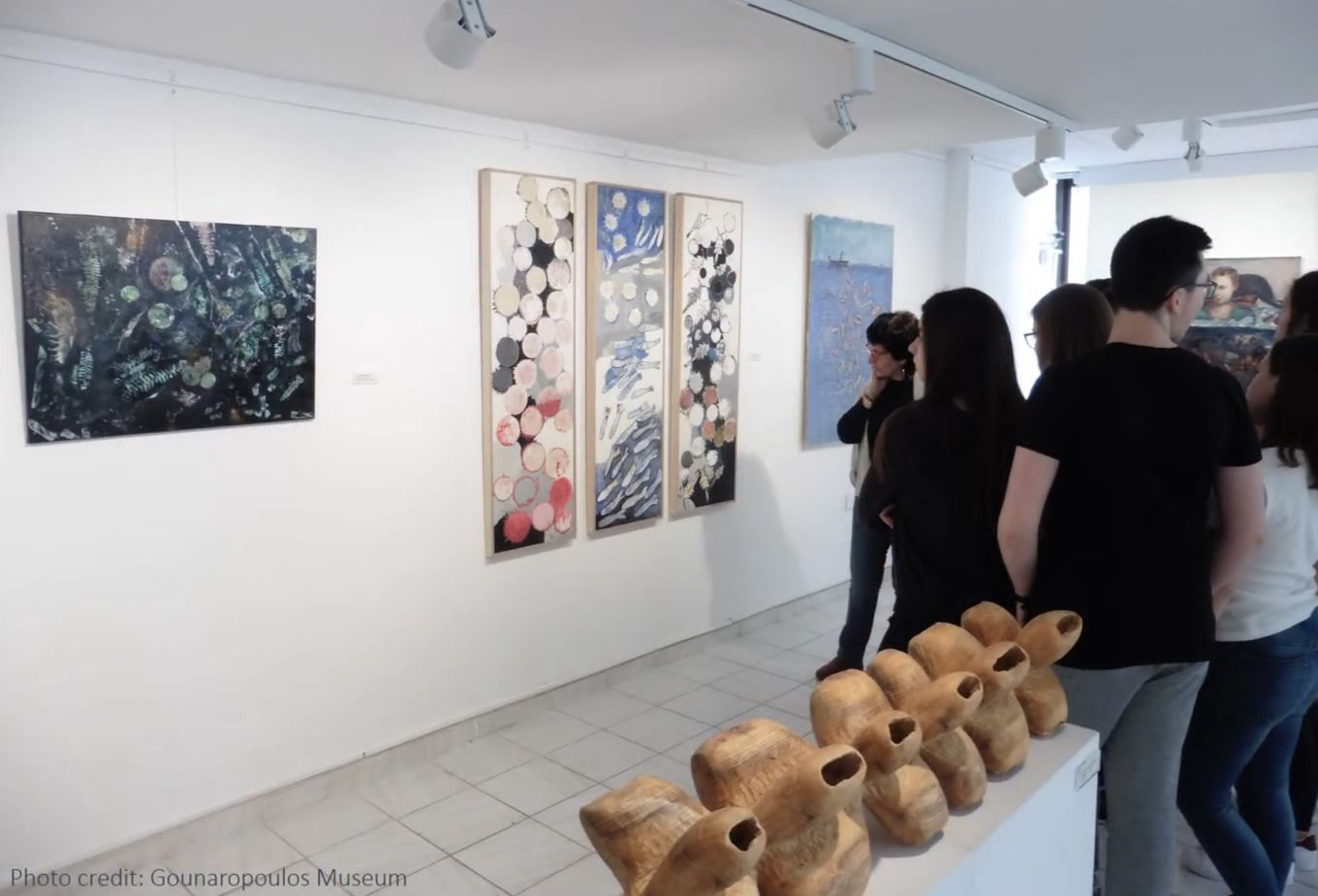 Art and Plankton: Educational Program for School Students
Additional material