BLUEL - Seabed fluid flow and their implications to earthquakes and global climate
Field
---
Project
---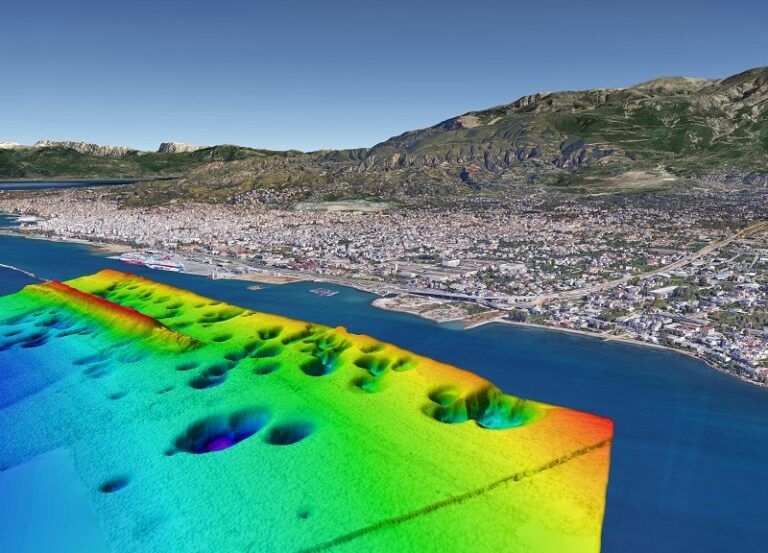 Funded by:

OBJECTIVES
The aim of BLUEL is to monitor, in long-term, the fluid flow (CH4 and H2S) from the submarine active pockmark (crater-like features) field of Patras Gulf and to investigate its relationship to earthquake activity in western Greece.
The major objective of BLUEL is to examine the occurrence of potential changes in the fluid flow behaviour from the pockmarks during and after earthquakes, as well as prior to earthquakes in order to understand whether or not they can be considered as earthquake precursors.
In addition, BLUEL will examine another issue of worldwide scientific interest: the contribution of the seabed fluid flow to global warming through the seepage of CH4 into the atmosphere.
IMPACT
The findings of BLUEL are expected to contribute to challenges linked to earthquakes. The results of this project are expected to benefit those who live in coastal zones and use offshore resources in earthquake prone areas around the world. Furthermore, the findings are expected to contribute to:
(i) safeguarding the operation of coastal and offshore infrastructures (harbours, oil platforms, wind power parks, bridges and submarine cables) and
(ii) ensuring safe and sustainable exploitation of marine resources
In order to achieve its purposes, BLUEL will monitor in long-term the field of pockmarks in the Gulf of Patras through:
(i) Detailed mapping of the pockmark field using marine remote sensing techniques
(ii) Measurements of seismic activity from the deployment of a microseismic monitoring network around the pockmark field,
(iii) Measurements of temperature just above the seafloor by the deployment of a Distributed Temperature Sensors (DTS) system on the seabed of a specific pockmark and
(iv) Chemical analysis of samples of seawater and sediments collected from the field of pockmark in order to define the chemical composition and the origin of emitted gas.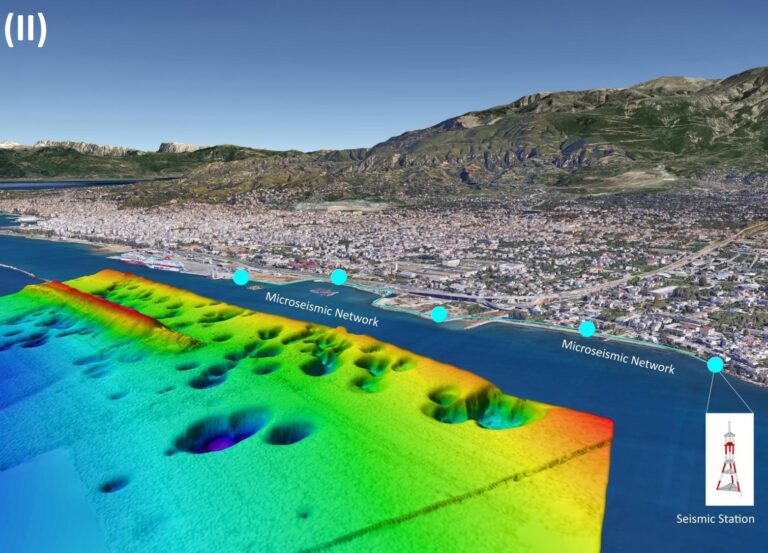 Documents
Location
Patraikos Gulf, Greece
Contact Person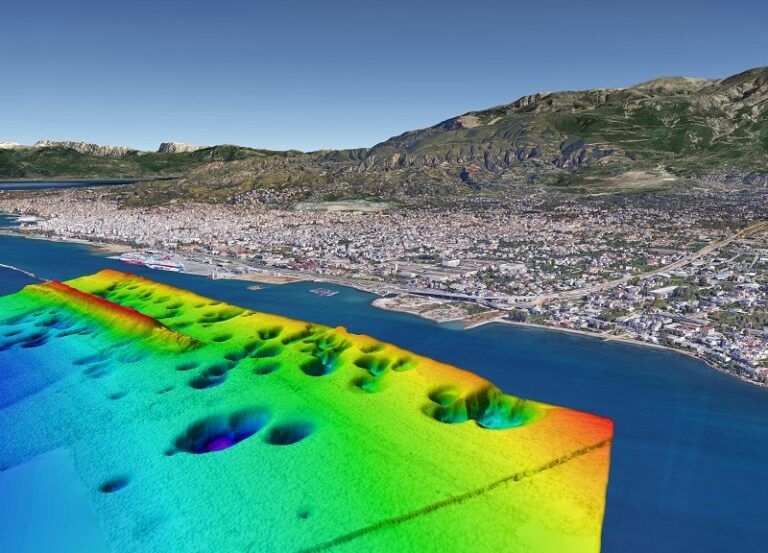 ---
Location
Patraikos Gulf, Greece
---
Contact Person