LoLADRIA – Lost Lake Landscapes of the Eastern Adriatic Shelf
Funding: Croatian Science Foundation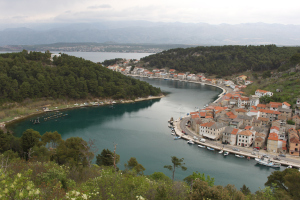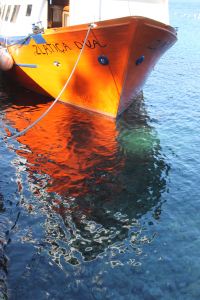 The LoLADRIA project represented a multidisciplinary, effort to recover, for the first time, long paleoenvironmental, and paleoclimate records from existing coastal karst lakes and submerged karstic lakes of the eastern Adriatic shelf in Croatia. At glacial low sea levels large areas of the continental shelf were exposed, making them available to early humans. The project attempted to reconstruct the specific karst lake landscapes and their surroundings in view of environmental and climate change and human migration from the Last Glacial Maximum (LGM) through the Holocene. LoLADRIA also provided long, high-resolution, paleohydrological reconstructions from a region extremely sensitive to changes in effective moisture and atmospheric dynamics. When proxies are applied to the task of reconstructing palaeoenvironments it is possible to compare one dataset against another, allowing the identification of erroneous or inaccurate results. Complement results, allow more weight ascribed to the synthesis of the final results, with an increased confidence in the reconstruction, which allows a better correlation between these data and other records of environmental change (e.g., lacustrine vs. marine records). The multiproxy-based reconstructed curves provided new data to identify and date the main climate events, and to characterize the climate variability at century and millennium scale since the LGM. Pollen and ostracods offer the possibility to develop transfer functions in order to reconstruct quantitative changes in regional climate and hydrological conditions of the lakes. Foraminiferal assemblages provide evidences of possible palaeoclimatic, geomorphic and hydrological changes in the past. LoLADRIA offered an environmental context which enabled the human entrance to Europe along the eastern Adriatic shelf since this pathway was still widely unknown and the detailed framework of climatic and environmental conditions still required extensive research. In combination with landscape reconstruction based on high-resolution geophysical methods allowed the insight to the preserved changes in the landscapes at selected sites along the Eastern Adriatic and their habitability related to the Epigravettian/Mesolithic cultures that were present there. Submarine  prehistoric  sites  in  the  Mediterranean  show  that  the  continental  shelf was  occupied  by  humans  to  a  depth  of  at  least  -40 m, and the lost (submarine) lakes and surrounding submerged landscapes of the eastern Adriatic have a potential for site discovery. LoLADRIA attempted to tie environmental changes seen in lake settings with changes evidenced in the marine record.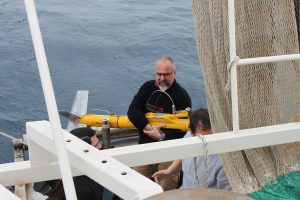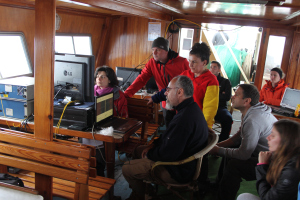 The cooperation with researchers from the University of Patras (GR), Oceanus-Lab (Laboratory for Marine Geology and Physical Oceanography), was crucial from several points, their interest in the study of human migration from Greece along the eastern Adriatic coast and shelf after LGM, their experience related to studies of migration within Greece and not the least the willingness to do marine geophysical research with sophisticated high-resolution equipmentmarine geo-acoustical instrumentation. 
LoLADRIA  fundamentally build up the scientific capacity of the Croatian Geological Survey in the field of marine geology which started to develop only recently.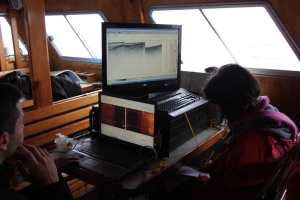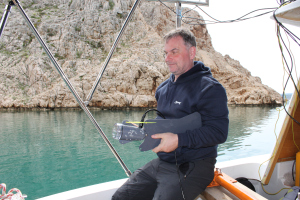 Relative Publications:
Brunović, D., Miko, S., Hasan, O., Papatheodorou, G., Ilijanić, N., Miserocchi, S., Correggiari, A., Geraga, M. (2020). Late Pleistocene and Holocene paleoenvironmental reconstruction of a drowned karst isolation basin (Lošinj Channel, NE Adriatic Sea). Palaeogeography, Palaeoclimatology, Palaeoecology 544, 109587. https://doi.org/10.1016/j.palaeo.2020.109587
Hasan, O., Miko, S., Brunović, D., Papatheodorou, G., Christodolou, D., Ilijanić, N., Maria G. (2020). Geomorphology of canyon outlets in Zrmanja River Estuary and its effect on the Holocene flooding of semi-enclosed basins (the Novigrad and Karin Seas, Eastern Adriatic). Water 12, 2807. https://doi.org/10.3390/w12102807