Marine remote sensing survey in Anfeh, Lebanon
Field
---
Project
---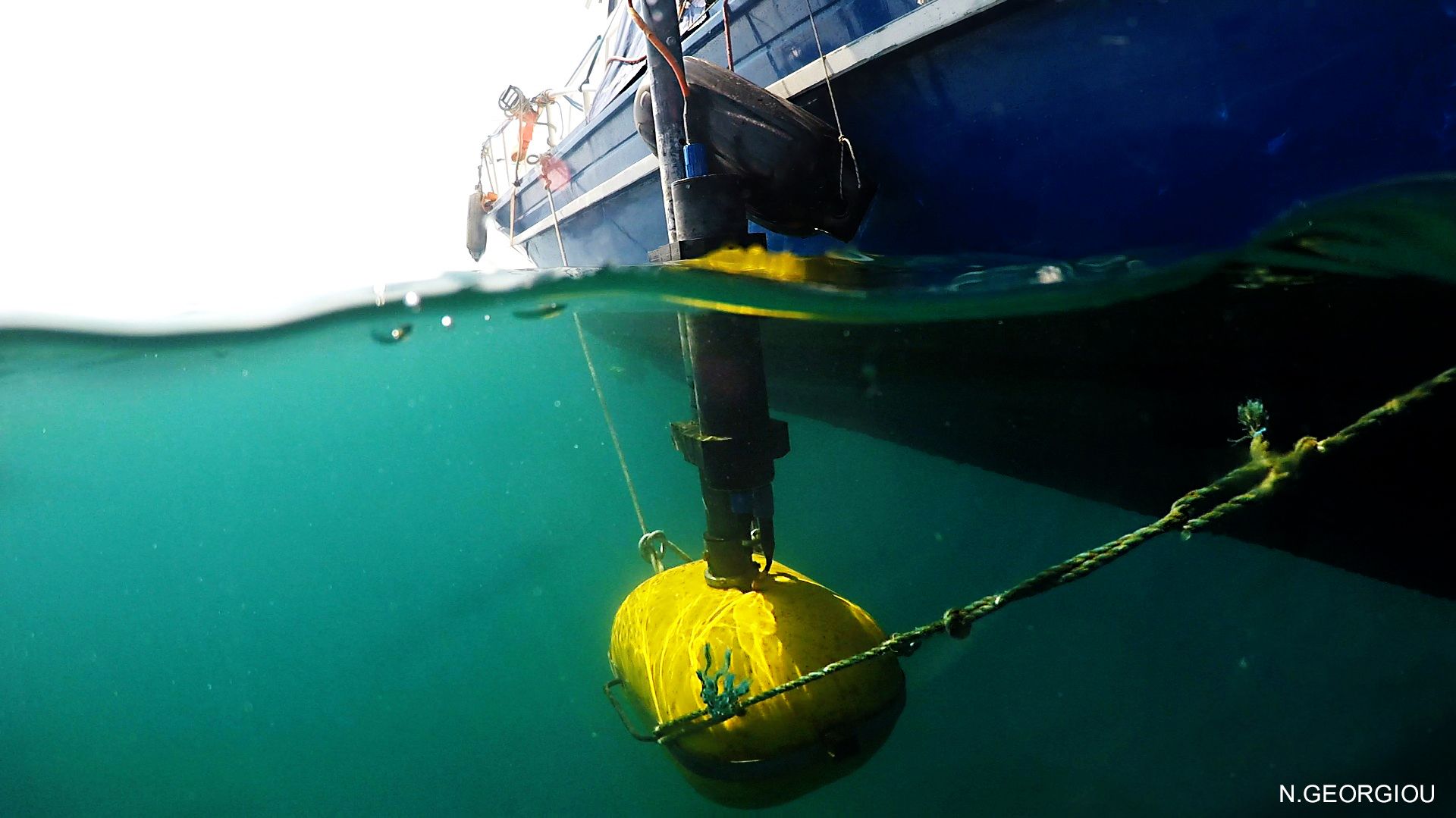 Funding: Honor Frost Foundation & University of Balamand
Remote-sensing by the Oceanus-Lab (Laboratory of  Marine Geology and Physical Oceanography), Department of Geology, University of Patras, June 2017.
In June 2017, the Department of Archaeology and Museology at UOB in collaboration with the University of Patras, Greece (Oceanus-Lab) undertook a remote-sensing survey at the site of Anfeh. This geophysical survey complemented the 2013-2016 underwater visual surveys at Anfeh as it systematically covered large areas of the seabed. It is time and cost effective since it allows a rapid investigation of the seafloor, which would otherwise be time-consuming through conventional scuba-diving survey methods. Hence, the employment of this technology restricts diving hours to the ground-truthing phase. Another advantage of the remote-sensing technology is that it provides the archaeologist with a broader view of the seafloor than that of the visual field of a diver.
The main objectives of this survey were twofold: the first pertains to establishing the underwater topography and characterisation of the seabed, as well as the paleogeography of the area and changes in sea level. The second aim is to identify and assess the underwater cultural heritage at the site through detecting surface and subsurface targets of potential archaeological interest. 16 - The team from Oceanus-Lab was composed Prof. George Papatheodorou, Dr. Maria Geraga, Dr. Dimitris Christodoulou, Dr. Elias Fakiris, Xenophon Dimas, and Nikos Georgiou; and the team from the DAM- UoB was composed of Dr. Lucy Semaan and Mario Kozaily. Four different systems were set on the boat. These were a bathyswath interferometric multibeam system; dual frequency side-scan sonar with a 272TD towfish and a digital recording unit Edgetech 4100P; a digital single-beam hydrographic echosounder Elac Nautic Hydrostat 4300; and a high-resolution Kongsberg GeoPulse Plus Chirp sub-bottom profiler; and a Hemisphere V100 GPS system. Visual inspection of some of the identified targets was accomplished during ground-truthing that was carried out using a SEAVIEWER underwater tow camera. The area covered equated 10 km2 , with track lines equating 139 lines and a total length of 196,870 m. Out of these 139 lines, 20 lines were parallel to the shore while the rest were perpendicular to it. The depths reached vary between 0 to 60 metres, and in some places down to 70 metres. Going beyond these depths was not possible as the westernmost reef, running on a northeast-southwest direction, drops dramatically since an underwater cliff started at 60 metres. This might indicate that such offshore areas could benefit from a deep-sea survey using ROVs or AUVs in the future to locate evidence for shipwrecks. The general trackline plan that was executed was based on lines with 50 metres spacing; however, in some areas — such as north of the tip of the promontory — the spacing was reduced to 20 metres for a denser coverage. 
A few preliminary conclusions can be made at this stage: 1. More than a hundred targets were identified during this remote-sensing survey, some of these however might have been doubly identified. 2. A number of the seven targets that were ground-truthed via the Seaviewer underwater camera were artificial man-made reef of tires perhaps thrown by fishermen to encourage marine life.  No archaeological evidence was identified in real-time on the seabed. This demonstrates the extensive illegal looting of the UCH, as is commonly reported through hear-say to the archaeologists by the locals in Anfeh. It also indicates that elements of UCH might be currently buried under the sediments, and/or they are to 16 be located elsewhere at deeper depths, that is, beyond the reach of recreational diving. 3. A detailed reconstruction of the paleogeomorphology of the site and the changes in sea-level was reached.
Source: Report by Dr Lucy Semaan 
Relative Publications:
Papatheodoeou, G.,Geraga, M., Georgiou, N., Christodoulou, D., Dimas, X., Fakiris, E. (2021). Marine geoarchaeological survey offshore Anfeh, Lebanon. Bulletin d'Archéologie et d'Architecture Libanaises (BAAL) (in press).
Documents
Location
Anfeh, Lebanon
Contact Person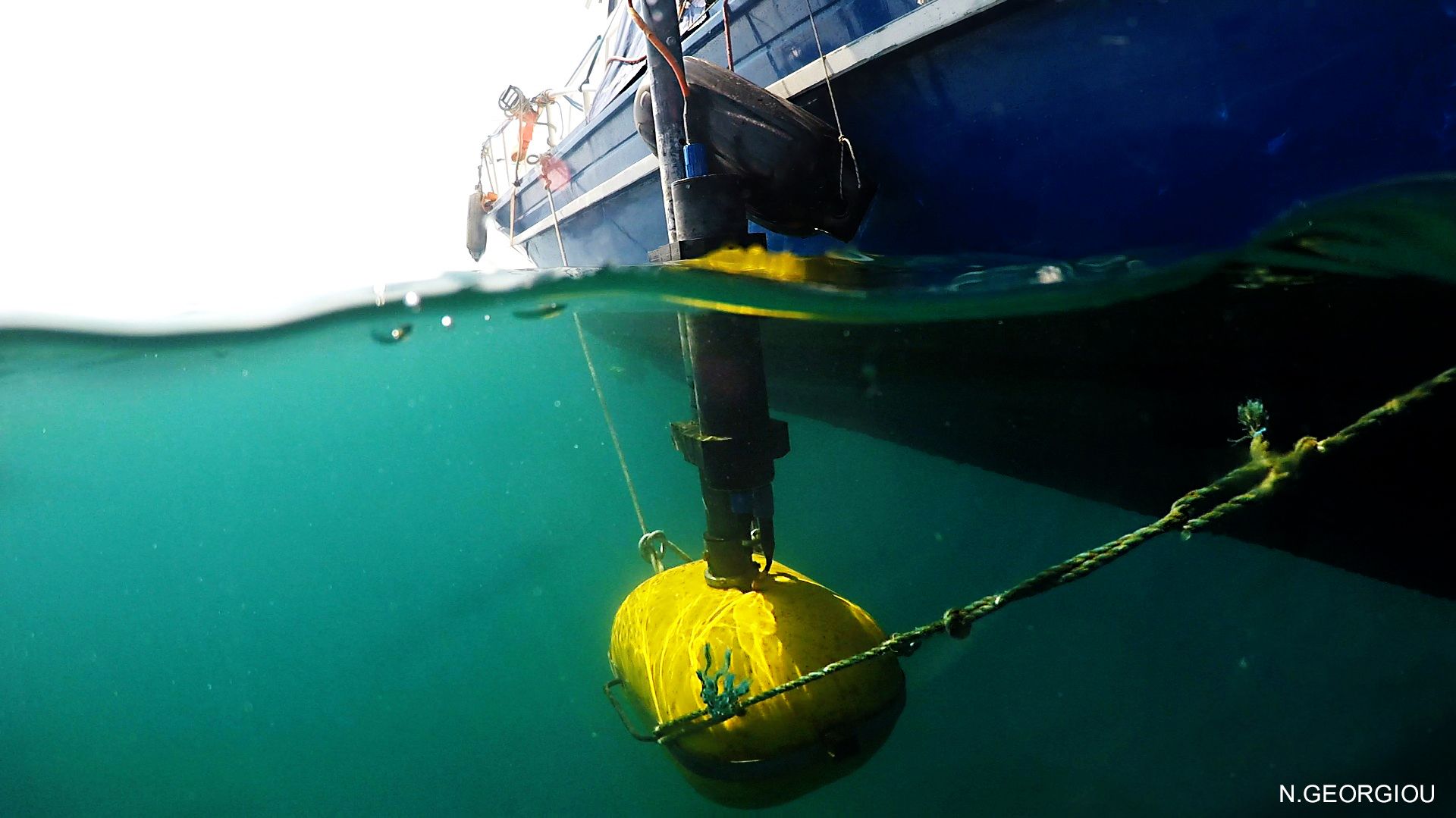 ---
Location
Anfeh, Lebanon
---
Contact Person